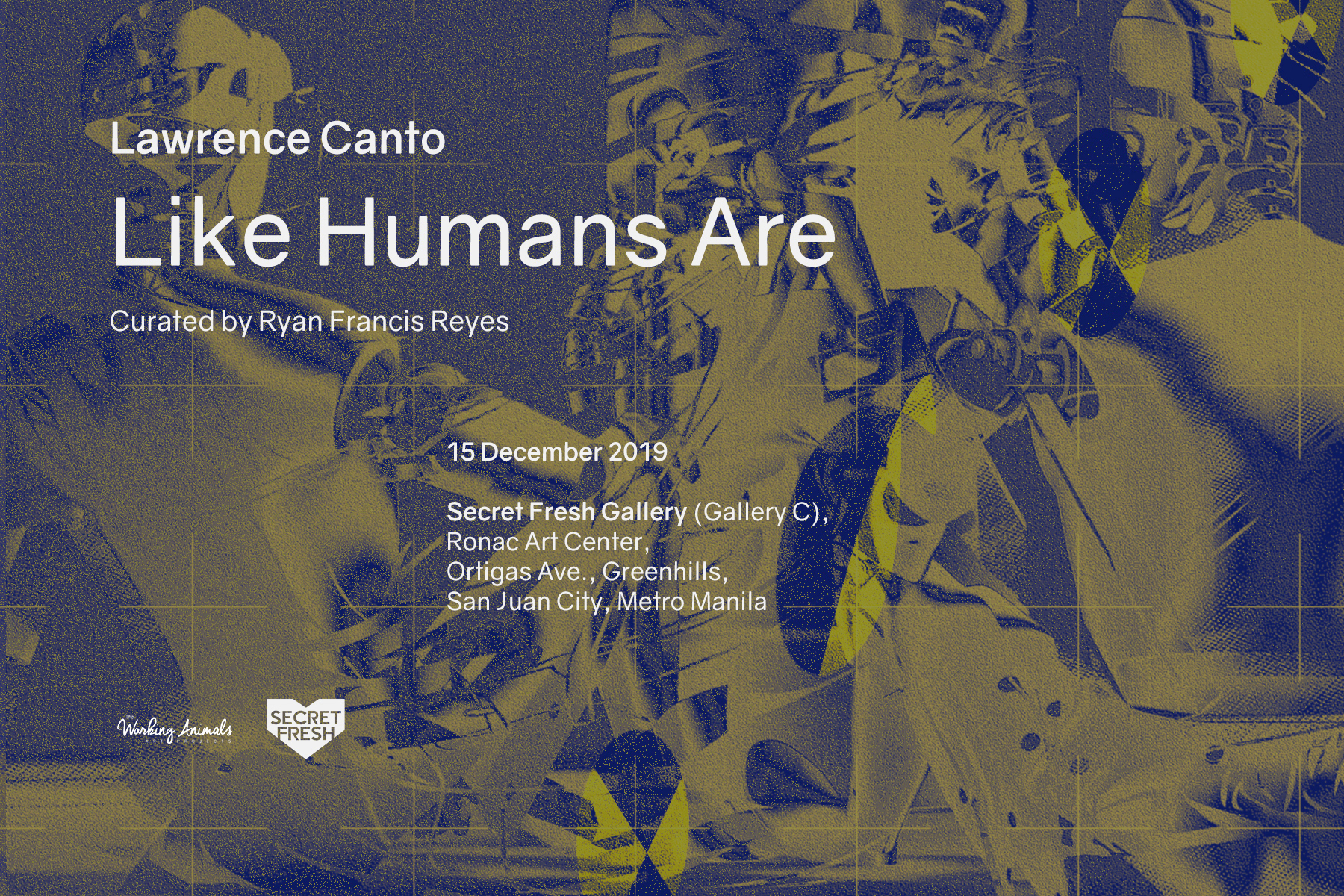 15 December 2019 – 2 January 2020
In his first solo exhibition last year, Lawrence Canto explored how man's primeval instincts, such as his natural thirst for violence and use of aggression for survival, has endured throughout the long periods of human evolution as well as the progression of societies and civilizations. He expressed this reflection by composing scenes in which violent behavior is situated amid urban settings and juxtaposed with the contrasting world of high and advanced technology. Following this cue, he continues to interrogate human nature for his second solo show by looking into man's tendencies as a social being and the range of emotional and behavioral responses when subjected to isolation. 
The collection of paintings depicts scenes involving humans and crash test dummies. In these pieces, the human figures rely on the dummies for companionship and comfort amid their solitary moments and episodes of distress. The dummies as a recurring metaphor could be the absent companion one longs for, or the coping mechanism that one devices to deal with such longing. The surrealistic combination of hues intensified by sharply contrasting light and shadow and iridescent patterns casting on surfaces all create a phantasmagorical vision that perhaps captures the effects of seclusion on the human psyche—the haunting feeling of loneliness and tormenting anxieties. The pairing of dummies and humans may also suggest oppositions that attract in human relationships: the dummies representing the stiff, rigid, and fragile, while the humans correspond to the malleable and flexible.
But as crash test dummies are instruments that mimic the human form and designed to approximate human reflexes, transforming experiences such as pain into something measurable, we may turn again to technology and probe how it ironically functions as an isolating medium in contemporary life. Gadgets and the cyberspace, for instance, have largely replaced actual human interactions yet purports to be dynamic social worlds. Like the dummies beside humans in the paintings, these technologies are ultimately lifeless decoys invented to create a semblance of company and togetherness.
Curated by Ryan Francis Reyes
The Working Animals Art Projects